The First Indian Cuisine Festival in Central America 2017
Annapurna
Presenting
Celebrity Chef Varun Inamdar
Join this amazing initiative to let
the world know of India's vast
gastronomical culture!
Come on board with Chef Varun Inamdar as he plans to take us on a unique 7-day journey across all Indian states.



Bengali
Gujarati
Marathi
South Indian
Rajasthani
Kashmiri
North East Indian

Showcasing the grandeur of Indian cuisine in year 1 of a 5 years roll out plan.
Chef Varun Inamdar needs absolutely no introduction as he has risen like a STAR .

In 15 years as a trained chef, master chocolatier, food stylist and a cookbook author he has served Barack Obama, Nicholas Sarkozy, Vladimir Putin, Richard Branson, Queen Rania of Jordan, The Royal family of Al Sabah, Al Khalifa and Al Saud in the Arabian Gulf; Ambanis, Tendulkars, Khans, Bachchans and Kapoors amongst many others.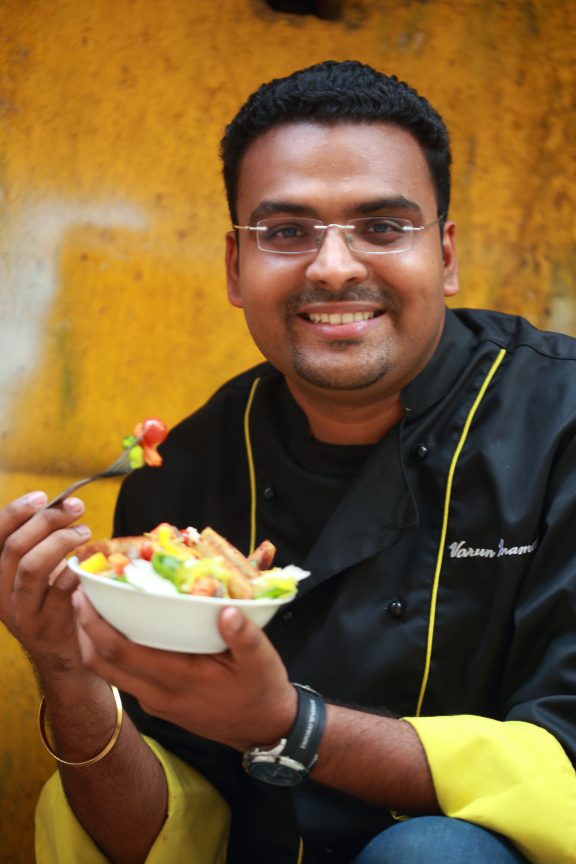 As the ONLY chef in India known as a specialist in cuisines, patisserie and chocolaterie alike he is known as 'The Prince of Chocolates' and 'The Bombay Chef' by fans and followers worldover. According to a popular American website he ranks amongst the 'Top 10' in the world alongside Jamie Oliver and Gordon Ramsay with 14 million + views.

As an author, he has 'Celebrate Life, Food and Wine' to his credit and as a food stylist for Bloomsbury USA, UK and India he has recently styled the most expensive cookbook in the world - UTSAV; priced at 3 million.

He is credited for India's first-of-its-kind 6 feet tall Chocolate Mannequin and Chocolate Ganesha Idol and has been a part of 'Make in India' campaign by Prime Minister Shri Narendra Modi.

He has been featured as a guest chef and Master Indian Chocolatier on MasterChef India Season 5 on Star Plus. He is the only chef in the world to be featured in the in-flight magazine by Brussels Airways launching as a noteworthy step towards launching direct flights between Belgium and Mumbai.
He is rightly so one of India's TOP 10 celebrity chefs!
Be part of this Gastronomic Adventure
in Central America!
Dr. Rajesh Ingle
rajeshi@stratech.in
+91 9987273023
Mr. Prasad Saravana
prasads@stratech.in
+91 9819867667